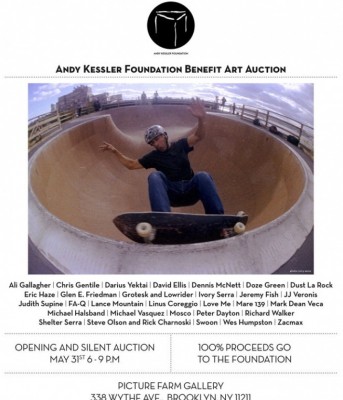 The Andy Kessler Foundation will be holding a benefit art auction @ Picturefarmpro gallery in Williamsburg this Thursday night – May 31, 2012
The Foundation was set up to carry on the spirit and civic minded programs of NY Skate Pioneer Andy Kessler, who passed away prematurely in a freak surfing accident in 2008.
A number of Andy's close friends, several artists from the Anonymous Gallery family and community have contributed art to help fund the foundation. The annual Andy Kessler Day skate jam will also be held this following Saturday at the House of Vans space in Brooklyn.